May 05, 2016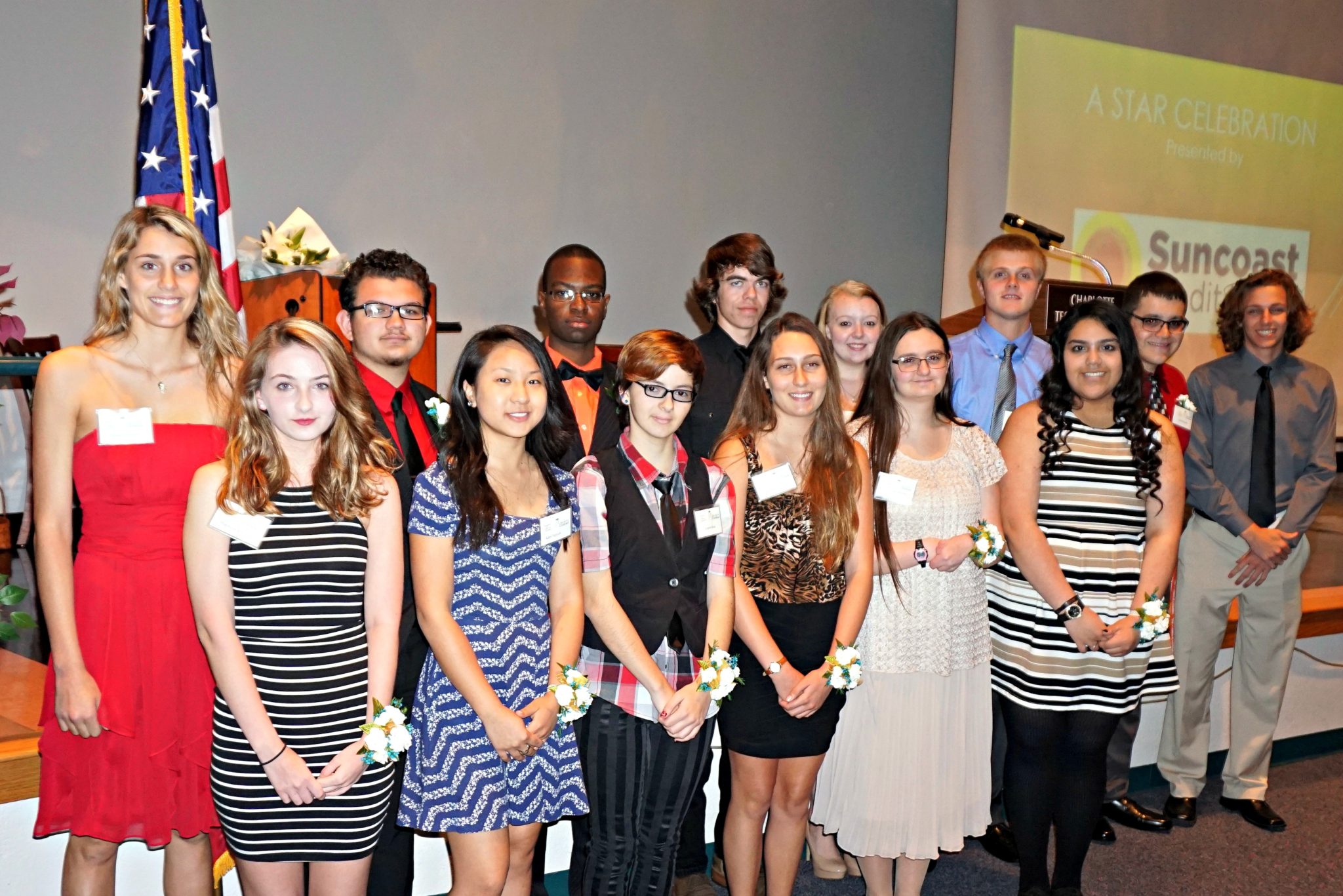 May 05, 2016:  The Charlotte County Take Stock in Children held their "Star Filled Celebration" to honor our graduating seniors, recognize our continuing scholars, and induct our new eighth graders. We were honored to have Take Stock in Children Alum, Amanda Chapman and Tasha Coates, Manager in Wauchula and a member of Suncoast Credit Union Foundation as our guest speakers. Also, graduating senior, Marco Guzman shared Words of Wisdom for the remaining classes.
Pictured L- R front row: Makenzie Morris, Katie Nguyen, Cierra Bass, Samantha Albino, Alana Hunter, and Maite Olaez.
Back row: Mykelli Taylor, Marco Guzman, Max Joseph, Caleb Hausman, Emily Barley, Matthew Weber, Jacob English and Harlan South.