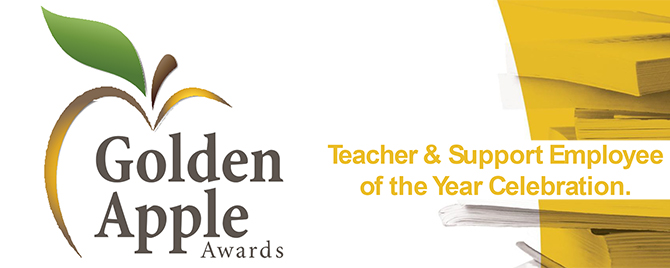 Join us for the 2020 Golden Apple Awards
Teacher & Support Employee of the Year Celebration
Tickets On Sale Nov. 8th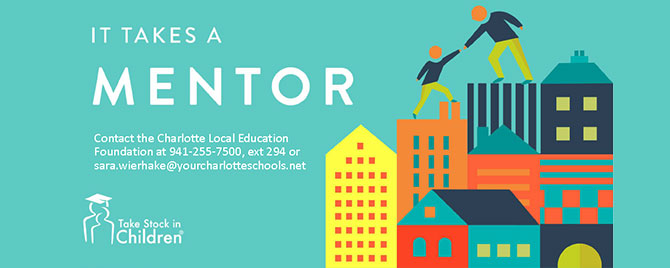 CLEF is in need of mentors.
To join our team, contact:
941-255-7500 x294
Help change a life today!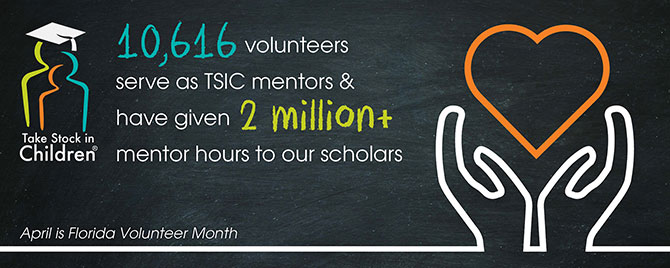 CLEF is in need of mentors.
To join our team, contact:
941-255-7500 x294
Help change a life today!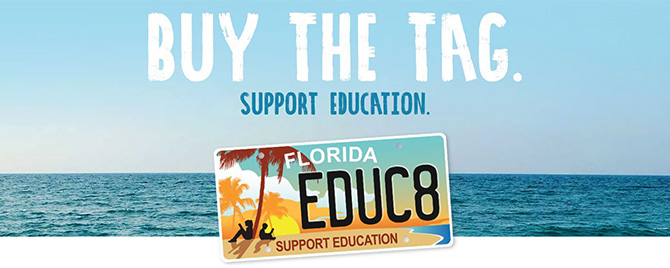 Florida 'Support Education' specialty tag, $20 purchase goes to OUR local schools
The NEW Florida 'Support Education' specialty tag is now available!
Your $20 purchase benefits OUR local schools.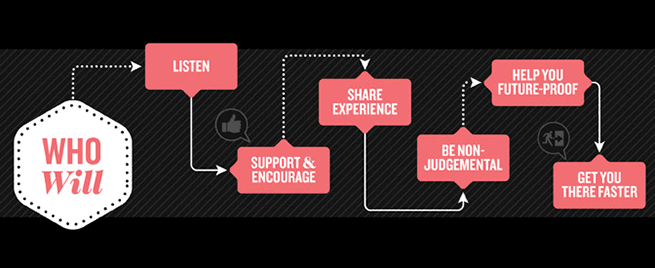 Our mentors know (almost) everything.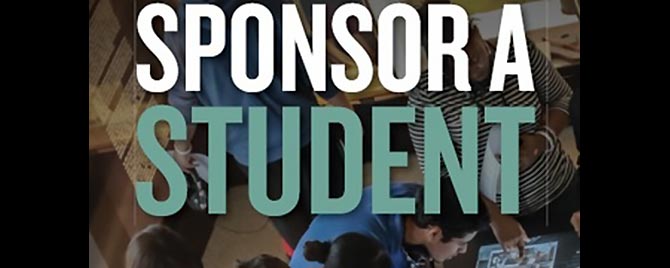 Make a Difference Today! Sponsor the cost of a college scholarship for one of our students. Your Tax-Deductible gift will have an immediate impact in our community.
Solving Problems. Changing Lives.
Helping Charlotte County students reach their full potential is what the Education Foundation is all about. We bring resources and people together to support and enhance education for our students. Through financial resources, mentoring, and goal setting, we are helping young leaders improve the world around them and building a stronger community for all of us.
Imagine.
Imagine a student discovering their true talents. Imagine all of our students walking across the stage to accept their high school diploma and their college degree. Imagine you being a part of making this happen. Through your generous financial support, your time spent mentoring and shaping a student, and/or enlisting other community members to help, we can make our imaginations come to life with true success stories, one child at a time.
Welcome to the July edition of the Charlotte Local Education Foundation's Newsletter "CLEF-NOTES." In this issue: Support Education Tag, Welcome Dorothy Van Fleet, A message from the Director, CLEF Board President's Message, Volunteers matter, Super STAR Student, STAR...
read more
2020 Teacher & Support Employee of the Year Celebration

Saturday, January 11, 2020 • 6:00 pm
Holy Trinity Event Center
24411 Rampart Blvd. Port Charlotte, FL 33980
Tickets go on sale Friday, November 8th
The Support Employee of the Year Award recognizes outstanding support employees who have made unique and exceptional contributions to CCPS. Recipients of this award demonstrate commitment and leadership in their field of work and foster cooperative relationships with colleagues and in the community.
Thank you to our Generous Sponsors!

Presented-FawcettMemorial

CLEF, Partner in Education, United Way

SuncoastCreditUnion2017

Charlotte School Foundation, Partner in Eduction, Charlotte Community Foundation

Charlotte School Foundation, Cum laude sponsor,Gettel Toyota

Charlotte School Foundation, Kitson & Partners, Dr. Patricia Scott, DDS

Charlotte School Foundation, Florida Gulf Coast University

RG-Architects

B and I Contractors, 2018 Teacher of the Year Sponsor

Charlotte School Foundation, Centennial Bank


Charlotte School Foundation, Kitson & Partners, Babcock Ranch

HarvardJollyArchitecture

FarrLawFirm


ByrskiEstateElderLaw