Volunteering
​


Each year, CLEF hosts many community events that recognize and inform educators and involve the community in our mission. Volunteers are the life-blood of these events, making it possible for us to attract and welcome even more people to participate, year after year. Each year, we host the Teacher & Support Employee of the Year Celebration, and ask for volunteers to help with light office duties..Volunteers are paramount to making these events run smoothly.
Mentoring
Time and attention can make the difference in a student's success.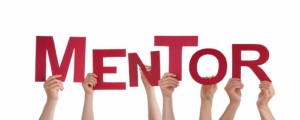 It's been proven time and time again that mentoring works. Mentors become a much needed source of motivation and accountability students might be lacking at home, and help them reach what may seem to be a distant, unfamiliar goal in their family history — achieving a college education. CLEF mentors are paired with students, giving students someone to rely on who has the commitment to help them reach their full potential. Mentors make a positive impact on students' lives, and ultimately upon our community as a whole.