Mentoring
The most important component of TSIC is mentoring.  Every student is matched with an adult mentor who will serve as a friend to the student throughout the school year.
If you can donate one hour per week, you can change a life by helping a child build a solid foundation of values, establish goals, improve their academic and life skills, while developing their self-esteem and confidence
Time and attention can make the difference in a student's success.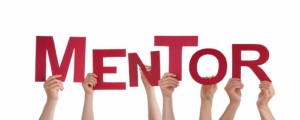 It's been proven time and time again that mentoring works. Mentors become a much needed source of motivation and accountability students might be lacking at home, and help them reach what may seem to be a distant, unfamiliar goal in their family history — achieving a college education. CLEF mentors are paired with students, giving students someone to rely on who has the commitment to help them reach their full potential. Mentors make a positive impact on students' lives, and ultimately upon our community as a whole.
Downloadable Resources
(Click to view larger, opens in new tab)