About the 2022 Giving Challenge
April 26th – 27th, 2022:  CLEF participated in this year's Giving Challenge!
The 2022 Giving Challenge was presented by the Community Foundation of Sarasota County with giving strengthened by The Patterson Foundation
Thanks to The Patterson Foundation, your donations were matched up to $100. For instance, $25 donation became $50. $250 donation became $350!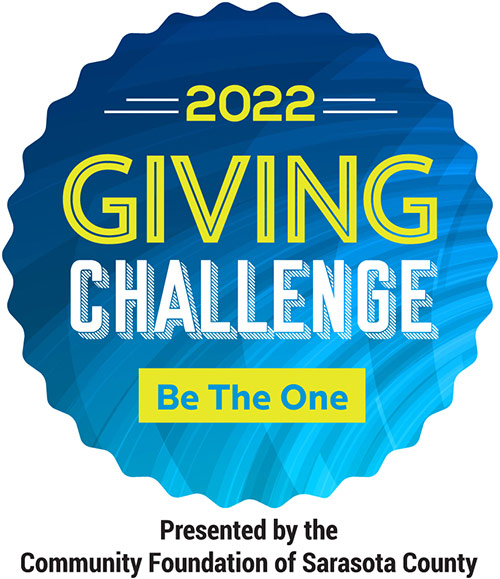 We Appreciate All Your Generous Support for this #GivingChallenge2022

How CLEF Connects Children, Classrooms & Community
The Charlotte Local Education Foundation brings volunteers, donors, and businesses together to support excellence in education and enhances opportunities for children of Charlotte County Public Schools. Our activities and programs are funded exclusively through donations- large and small- that collectively create an impact for the community far greater than any of us might achieve individually.
History & Mission
Founded in 1989, the Charlotte Local Education Foundation (CLEF) is a non-profit, 501 (c)(3) organization that brings our community together by leading and inspiring community and business support for programs focused on learning, literacy, and leadership.
These needs are met through mentoring and dropout prevention services, free school supplies for low-income students, teacher quality and recognition programs, classroom grants, literacy improvement strategies, technical/career education initiatives, and targeted support for low-performing students and schools. CLEF leads this work in partnership with community volunteers and businesses to bring critical resources that are not funded by normal tax revenues to help students succeed in their academic and personal achievements.
Charlotte County Take Stock in Children
Our flagship program is the Charlotte County Take Stock in Children program. Our program is part of a state-wide network of such programs providing mentoring, college readiness, and scholarship opportunities for low income, academically qualified students. This comprehensive approach to achieving academic success guides students to learn to identify problems, find unique solutions, set goals, and lead their own learning with the help of a mentor and college readiness activities. At CLEF, we invoke excitement in our students so that they may have the opportunity to apply their talents in the classroom and the world around them.
Literacy
In addition to our Take Stock in Children program we have championed literacy programs, again in partnership with community and volunteers. One recent example of this emphasis was supporting a project to provide digital library access to all of Charlotte County Public Schools. Through this partnership the project expanded to include all elementary, middle and high schools, resulting in over 16,000 hours of student reading.
By increasing public awareness and inspiring community and business support for programs focused on learning, literacy, and leadership, CLEF continues to be a convener around innovation in student learning.
Thank you for your interest in joining us in this important work.
About the Giving Challenge
The Giving Challenge is an exciting 24-hour giving event that brings together more than 700 local nonprofit organizations listed on The Giving Partner with their passionate donors and community members to support causes and missions they care about while creating transformative impact.
Since 2012, the Giving Challenge has acted as a catalyst for connection, helping donors throughout our region show their love for local nonprofit organizations serving Sarasota, Manatee, Charlotte, and DeSoto counties by providing more than $59 million in unrestricted funding. The 2020 Giving Challenge set a new standard for generosity in our community, when more than $19.1 million was raised in just 24 hours.
People who care about causes in our community can go online and make a secure donation, helping their favorite organizations receive special matching dollars and grant incentives.
Each participating organization has demonstrated transparency by developing an in-depth profile in The Giving Partner. Visit www.thegivingpartner.org to learn more about each non profit's programmatic impact, leadership, planning, financials and needs.